About Us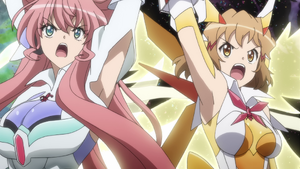 The Symphogear Fanon Wiki, founded by Mew Amelia in April 11, 2016, is a fan-invention of the Senki Zesshō Symphogear series. Here, we allow users to create their own series, characters, organizations, relics etc. Users are also encouraged to get to know each other, make friends, and communicate with each other through the Message Walls.
Featured Article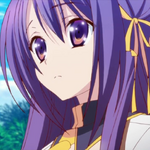 Yuuri Nagisa (渚夕利, Nagisa Yuuri?) (Real name Diana Mikhailov (Диана Михайлов, Diana Mikhailov?) is a girl who has the power to use Symphogear armor, which uses music to combat enigmatic monsters known as Noise. She first appears post-G as an enigma who takes the role of an Idol.
By the end of GX, Yuuri has graduated from Whitewater Academy and has returned to show business as herself and not as ARCH3R.

Read more >>